GENOME MAGAZINE: RECOGNIZES ONE OF OUR OWN
Genome Magazine has compiled a book of some of the best genetic counselors in the field titled
Code Talkers
. The nominations were submitted in the form of essays by patients, or their family members, who see their lives directly touched by these counselors. Based on an essay submitted by a member of our LDS family, Jenny Bain, one of these counselors included in the publication was our own Gretchen MacCarrick!

Gretchen is co-founder, President Emeritus, and member of the Board of Directors of the Loeys-Dietz Syndrome Foundation. She is also a member of the Dietz team at Johns Hopkins. Most notably, Gretchen is one of the greatest resources and advocates for patients and families affected by Loeys-Dietz syndrome. We would like to wish Gretchen a very heart felt congratulations on her inclusion in this publication. We are very proud that more of the world will get to see "our beacon of hope." Congratulations, Gretchen!
SIBLING FACT SHEET
One of the most amazing things about our biennial conference is the amount of learning that takes place. Not just by attendees, but by the presenters and foundation as well.
At the 2016 Loeys-Dietz Syndrome Foundation Conference, our LDS siblings decided to share some important advice to other siblings and to parents.
We turned that invaluable information into a fact sheet available on our website.
A special thanks to those siblings who contributed at conference this year!
MEET MATT
by Regina Korochik
In December of 2013, we were in Johns Hopkins with our 7-year-old son. "Your son has Loeys Dietz Syndrome," the doctor explained. It was a clinical diagnosis, until we awaited the blood test confirmation, but those words defined the moment that we knew our lives would be forever changed. The truth is, I had had a mother's intuition that something was just not quite right since Matthew was about 3 years old.
Matthew was born with low muscle tone, flat feet, and bifid uvula. He had an umbilical hernia and reflux when he was a baby. When he was about 3 years old
...
FOSTERING RESEARCH: AORTIC/VASCULAR SURGERY SURVEY
Last chance to Take Heart in our Aortic/Vascular Surgery Survey. We have 4 kids' responses and 12 adult responses to our cardiac surgery survey. We'd really like to try and increase these responses a bit to be able to create a great resource to help our families prep for surgery! Please take the time to fill out these surveys by the end of October! Thanks so much for your consideration.
3rd Annual LDSF Halloween Costume Contest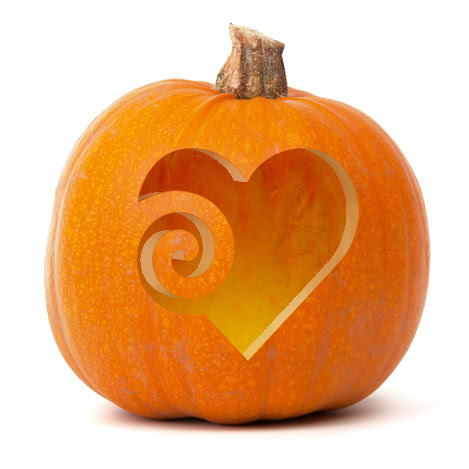 The 3rd annual LDSF Halloween costume contest is underway. Send pictures of your ghoul or goblin to
info@loeysdietz.org
,
or message them to us on Facebook, anytime before

November 4th

.
We are adding the photos, as we get them, to the Halloween Costume Contest 2016 album on our
Facebook page
.
We will be selecting our 3 favorites and sending them a special prize.
OPPORTUNITIES TO TAKE HEART

On
October 22nd
, the Kemmer family in Marvell, AR will be hosting the 3rd annual
Abby's Amazing Race 5K and Fun Run. You can learn more on their
facebook page
. You can also
register online to run
.
If you are in, or near, Marvell, AR, please consider participating. It is always a great race on a beautiful course.
---
The Chicagoland families are hosting a Dining for Loeys-Dietz fundraiser at Porretta's Pizzeria in Chicago, IL on

October 26th

! 15% of all dine in, carry out, catering, and gift card purchases will got to the LDSF and the mission of funding research.
Come out and enjoy a nice meal, while helping to Take Heart. Carry out and dining reservations can be made by calling (773) 736-1429.
---
There is a Loeys-Dietz syndrome awareness event in Jefferson, GA on

October 29th

. This event was organized by Tina Gee in memory of her son Justin (pictured), who passed away from complications caused of LDS in March 2015, at the age of 26.
He was a volunteer fireman and his fellow fire fighters will be gathering in Jefferson, GA to Pass the Boot for LDS. If you happen to be in the area please thank the firemen for us.
---
#GivingTuesday is

November 29th

. Mark you calendars! The focus this year will be on meeting our incredible $500,000 research funding goal. This may be the perfect time to sign up as a recurring monthly donor to the LDSF.

---
We have a another
Move your
Feet for Loeys-Dietz
fundraiser being held by the Burton family in memory of their late daughter Devyn (pictured). As many of you know, Devyn lost her battle with LDS in July of this year. As a celebration of Devyn's life,

t

he family has decided to raise funds, in hopes of helping to spread awareness and fund research. This fundraiser is being held i

n conjunction with a local Jingle Bell 5K this December

. You can learn more about their story and help celebrate Devyn on their
CrowdRise page
.
---
More events and
opportunities
are on their way. Follow us on Facebook to make sure you don't miss any of them!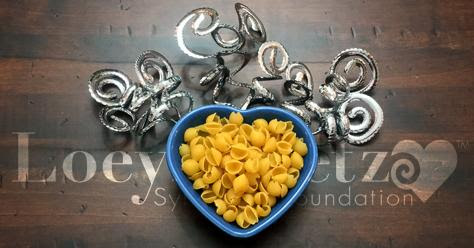 The LDSF Fun Pasta Fundraiser was an incredible success raising over $3,000 to support our $500K research initiative.
We would like to extend a very special thank you to all those who sold or purchased pasta in support of this cause.
---
Regina Korochik's Cocktails for a Cause fundraiser last month raised $1,250 and allowed attendees to have an incredible night at Foley's NY. A sincere thank you to Foley's, Regina Korochik, and all of you who came out to support this event.
---
Longbeach Half-Marathon Move Your Feet event was a resounding success!

Marjohn Rasooly, H

eide Padilla, Maira Padilla, and Luana Jimenez completed the race on October 9th like champions!
In the process they, with the support of their families and friends, raised in excess of $27,000! Unbelievable! We could never say thank you enough to all those who helped them accomplish this feat. Thank you all for Taking Heart!
---
We are deeply grateful to the families of Emily Rauschenbach and Mary Harris for designating the LDSF to receive gifts in their memories.